Our Team
There are two mistakes one can make along the road to truth. Not going all the way, and not starting.
We are a passionate team of collaborative partners dedicated to evolving more conscious leadership to support organizations to thrive in today's complex world.
---
The diverse backgrounds and talents of our founding partners and the cross-industry experience of our Advisory Council make TLG an ideal partner for purpose-driven organizations.  To deliver the best possible value and experience for our clients, we also draw on a broad roster of additional experienced practitioners and collaborators.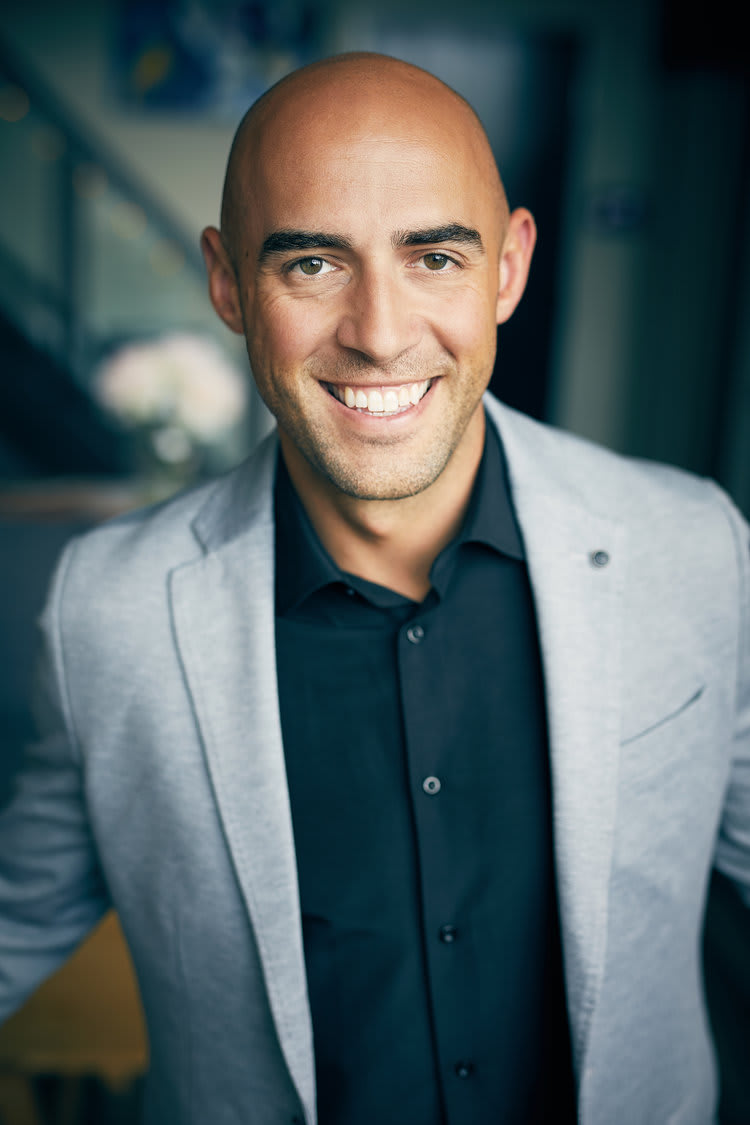 Rob Sinclair
Managing Partner
Rob Sinclair is a human development specialist in the field of executive leadership and team performance. His passion for heart-centered, evolutionary leadership guides his involvement in various initiatives supporting human maturation and systems evolution.  He spends his days working with leaders and teams all over the globe - from startup founders/ CEO's and ivy-league MBA students to senior executive leaders at Salesforce, Honda, Ernst and Young, GSK, Conservation International, Roche Pharmaceuticals, Microsoft, and more.

Leveraging insights from his 25+ years in the martial arts, a BSc in biology, and his studies with some of the most cutting-edge practitioners in leadership development and systems change, Rob partners with leaders and organizations combining timeless principles and the latest advances in adult cognitive development, interpersonal neurobiology, agile transformation, and innovative systems evolution to develop more conscious leadership and create healthy, thriving organizations on behalf of a flourishing world.

Rob has been a student of the art of leadership for decades, sometimes knowingly. He is certified as a Professional Certiried Coach (PCC) from the International Coach Federation, as a Systemic Team Coach under Prof. Peter Hawkins and the Academy of Executive Coaching, as a CPCC from the Coaches Training Institute (CTI) as well as a graduate of their Co- Active Leadership Immersion Program, is a licensed practitioner of the Leadership Circle Profile, Collective Leadership Assessment and the Leadership System, and is a graduate of the Awareness-based Systems Change program at MIT. Rob holds an honours B.Sc. from Queen's University, has earned black belts in multiple martial arts, is a musician, an avid reader, and a student of mindful meditation. When not traveling for business, he splits his time between Vancouver Island, Toronto, and Latin America.
---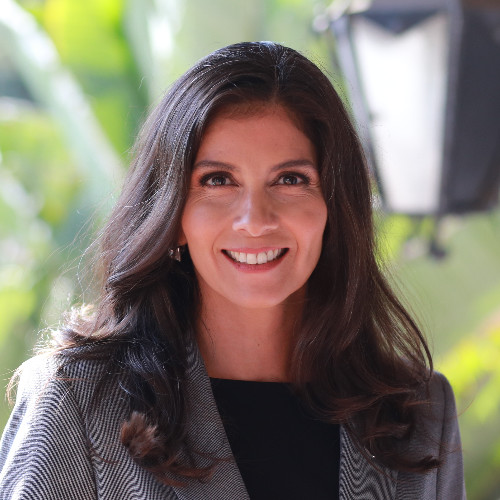 Kathia Castro Laszlo, Ph. D.
Partner
Kathia is a compassionate and reflective executive coach, organizational development consultant, and facilitator with extensive international experience across North America, Latin America, and Europe. Kathia develops collaboration and innovation capacities for organizational effectiveness and systemic transformation.

As an executive coach, Kathia uses her keen listening and intuitive skills to guide her clients to a deeper understanding of unconscious patterns and assists them in becoming self-aware leaders focused on purpose. She combines her scholarly and professional expertise in systems thinking, feminine and indigenous ways of knowing, regenerative design, mindfulness, and collective wisdom to support leaders in transforming themselves and their organizations from the inside out to enable caring, inclusive, collaborative cultures.

With over 25 years of experience, Kathia has worked with leaders, managers and entrepreneurs addressing a wide range of leadership coaching and organizational consulting needs such as start-up support, leadership transitions, organizational restructuring, diversity and inclusion, racial justice initiatives, team development, conflict resolution, strategy design, program development, and innovation labs. Her workshops and trainings translate systems thinking into experiential practices for transformation and creative problem-solving. Some of her consulting and coaching clients include Accenture, the City of Los Angeles, Kaiser Permanente, Global Education Forum, Earth Justice, Greenpeace International, the Presidio Trust, Pixar, Roche-Genentech, RSF Social Finance, Salesforce, SEIU, Sisters of Mercy of the Americas, Sisters of Providence, Twitter, and Verizon.

Kathia was the co-founder of the social enterprises The Journey Network, Global Leadership Lab and Syntony Quest. She was a faculty member at Saybrook University, Meridian University, Presidio Graduate School, and EGADE Business School (Mexico) where she taught systems thinking, leadership, organizational development, strategy and sustainability in their MBA and Ph.D. programs. She is on the Board of Directors of Credo High School and co-hosts the annual retreat Unfolding Wisdom: Re-Membering our Wholeness which integrates the experience of a leadership development training and a spiritual retreat.

Education and Professional Achievements:

Kathia is from Monterrey, Mexico where she earned a BA in Marketing and an M.Ed. in Cognitive Development from the Tecnológico de Monterrey (ITESM). She came to the USA as a Fulbright Scholar to pursue her PhD in Human Science with specialization in Social and Institutional Change at Saybrook University. Kathia is a certified executive coach in the Leadership Circle Profile, Be Well Lead Well Pulse Assessment, and a Permaculture designer. She is fluent in English and Spanish. Kathia is a mother, yoga practitioner, gardener and a book lover.
---
Lauren Tenney
Partner
Lauren is a senior consultant, coach and facilitator with deep expertise in transformative learning, adult development, and the psycho-social dynamics of human systems. She is a gifted designer, trainer and guide for others as they confront the complexity of both their inner and outer worlds.

Her work in the field of human development began with her own earnest pursuit of growth and learning, and was deepened by real and painful confrontations with what inhibits and obstructs us from becoming more. A deep seer of patterns and systems, Lauren's integrated approach honors this essential paradox of being human: that our potential is sacred beyond measure, and that we develop with and through our limitations. Her experience has shown that being awake to both of these truths invites us into ever-deeper wisdom and presence.

Lauren's career began in customer service and then progressed to marketing communications—a combination she now appreciates as quite possibly one of the best ways to develop leadership: learn to communicate persuasively in as few words as possible, and learn how to transform unhappy people into loyal fans. Her work today continues to embody this insight: that empathy, communication, and relationship maturity drive leadership impact.

Lauren received her MA in Holistic Studies (Integral Theory), and she holds certifications as a Presence Based Coach, ACC, and Integral Facilitator. In addition, she has trained as a mediator, and has first-hand experience working with multiple distributed governance methods, including Holacracy, Sociocracy, and Agile. Lauren is also a dedicated practitioner in a lineage of Tibetan Buddhism, and has decades of experience working with depth and somatic approaches to psychotherapy.

To date, Lauren has trained and coached hundreds of leaders and partnered to design and facilitate developmental learning programs for clients ranging from Fortune 500s to small and mid-sized startups. She works with people across life stages and professional contexts; including executives, engineers, fellow coaches and consultants, tech entrepreneurs and leaders in healthcare. She simply adores learning together with others, and most of all, in creating cultures where openness to learning is outpaced only by care and compassion.

Lauren lives on the coast of Maine, where together with her beloved husband, she delights in creating a home for her young children and cultivating a somewhat-orderly, ever-growing vegetable garden.
---
Larry Ledgerwood
Partner
Two questions fuel Larry's curiosity. "Why do we do the things we do?" And, "Why don't we do more of what we know to be effective?" In particular the second question is central in Larry's leadership development coaching work. Said another way, helping people close the gap between what they know to be effective and what they actually put into practice. For most of us that represents our developmental growth edge.

Larry coaches leaders on how they can develop themselves and more effectively impact their organizations. This focus on coaching grew out of decades of experiences helping leaders implement change initiatives including process improvement, technical change implementation and cultural transformation.
This leadership and coaching experience spans a wide variety of circumstances, represented by the following, at:
   -AT&T transforming the mammoth (over 1 million employees the time) engineering driven monopoly into a much more agile customer focused enterprise in a competitive environment
   -The Panamanian Canal Commission as it prepared to take over control of the Panama Canal from the U.S. government
   -Golder Associates, a global engineering firm, designing and delivering a leadership development program to their principals as they grew from 1800 to over 8,000 people while protecting their culture they held so dearly
   -HP as they prepared for the Y2K debacle and then as they reinvented themselves entering a new century
   -Oracle, developing a leadership team as they created new business processes and structure to create 24/7 global support for their customers across 140 countries
   -Roche as they reimagined their leadership structure and process for the clinical trials that develop new medicines
Larry was selected as a faculty member for the United States Federal Judicial Center's Leadership Development Program. He worked with General Electric in their Leadership Development program and taught at the United States Naval Academy preparing newly commissioned officers for their first military assignment.

About a decade ago, Larry embarked on an intensive journey studying developmental coaching specifically in the leadership arena. This has included extensive coursework in Adult Development Theory, the Immunity to Change model, Growth Edge Coaching, Conscious Leadership, the NeuroScience of change, Dialogue as a communication structure, and much much more.

At this stage of Larry's life his energy has shifted to this work of supporting impact initiatives and organizations doing the work that will result in a better world in which his grandchildren can thrive.
Larry lives in Walnut Creek, CA with his wife of 30 plus years and their cats. Their passions are spoiling grandchildren, adventure travel, native plants, photography and sailing.




---