Advisory Council
There are two mistakes one can make along the road to truth. Not going all the way, and not starting.
Our Advisory Council brings to bear decades of global experience in organizational development, corporate consulting, academic research, sales and marketing, team management, and business growth.
---
Our work is informed and supported by these leaders.  Their advice and guidance ensure that our work stays on the cutting edge of our industry.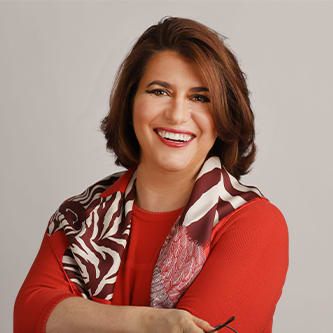 Veronique Bogliolo Friedman, CPCC
A Certified Professional Co-Active© Coach, International Coaching Federation member, and Certified Leadership Circle Profile practitioner, Veronique specializes in helping professionals, executives, leaders, and teams transform themselves to achieve their personal and collective goals.
The magic in Veronique's approach lies in her inspiring presence, her compassion, and her sense of humor. She loves provoking her clients' thoughts and self-reflections, hearing about their highs and lows, and helping them strategize about vision, direction, and next steps.
Veronique's practice is built on 25 years' experience in international business. Throughout her career, which spanned functions as diverse as finance, business planning, sales, and marketing, Veronique led multicultural teams operating in a global environment. As a global marketing executive at Philip Morris International, Veronique led brand-transformative projects, headed the marketing innovation and intelligence team, and developed and delivered professional training programs for emerging talent.
A native of France and a Swiss citizen, Veronique studied business and economics at EM Strasbourg Business School in Strasbourg, France. She received advanced training in leadership and strategic marketing at Harvard Business School, and spent a year at LUISS Guido Carli University in Rome, Italy. In addition to French, Veronique is fluent in English, Spanish, and Italian. She has lived in Europe, Africa, the Middle East, and the Americas. She is an avid reader and traveler. She is married and currently resides in New York City.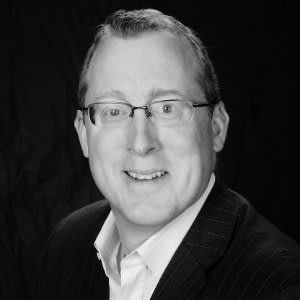 Brad Furtney
Brad's expertise is in building and scaling customer-focused organizations. His most recent role as Chief Revenue Officer was building out and leading the North American sales team at Juice Mobile, specializing in results-driven mobile advertising solutions.
Brad has amassed a deep understanding of sales, marketing and leadership in a career that has spanned more than 20-years in the technology, media and packaged goods industries. Brad leads his organizations with an intense focus on people, process and customer experience.
He has worked with some of the nation's largest corporate clients in his various roles at Twitter Canada, Juice Mobile, Bell Media, CBC Television (including Olympic sponsorship) and Labatt. While at Labatt he helped establish a premium beer start-up division that launched standout premium brand Stella Artois in North America.
Brad is a dedicated family man, weekend DIY warrior and lover of playing in the outdoors, especially in winter.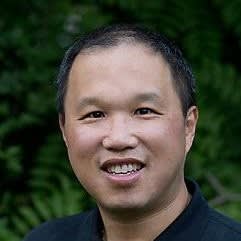 Ed Huang
A strategic sales professional, Ed has a passion for new technologies and an impressive track record of driving digital audio and 3D graphics technologies to the smartphone and PC workstation industries.
While working in Silicon Valley, he held a key role in the evolution of workstation graphics from the UNIX operating system to the PC platform. He has an appreciation and respect for cultural diversity in business, resulting from over 20 years of seizing opportunities and leveraging relationships with major accounts in the US, Europe and Asia.
In addition to his working life, Ed is a proud member of the CrossFit community and has a fondness for flavorful food and wine.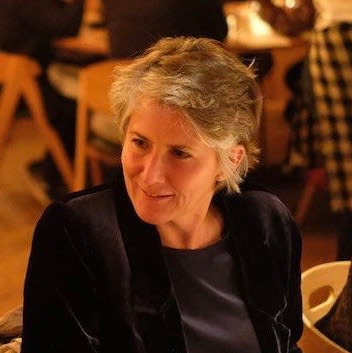 Ariel Morvan,
CPCC
Ariel Morvan is an executive coach, life coach and international consultant on leadership development. She is a member of the International Coach Federation and a Certified Professional Co-Active Coach with the Coaches Training Institute (CTI). In 2017, she completed CTI's 10-month international Leadership Program, seeking to broaden her impact as a leader, coach and facilitator.
She is in the process of gaining accreditation as a Certified Team Performance Coach with Team Coaching International and is building a diversified coaching and consulting practice with a focus on personal leadership development at the senior levels of international, multi-lateral organizations.
Prior to working for herself, Ariel spent four years in the media industry and almost 18 years with the United Nations in the area of Peacekeeping Operations, serving in management, operations, political and civil affairs, training, administration and human resources management. Her last position at the UN involved the creation of a team at Headquarters dedicated to the appointment and empowerment of the Secretary- General's senior most leadership in the field. She has counselled, coached and mentored hundreds of international personnel at all levels of the Organization.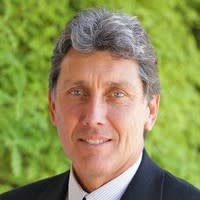 Ken Otter
Ph.D.
Ken Otter has 30 years of professional experience in human and organizational development as an educator, coach and consultant, in the US and internationally. His work is grounded in his life-long inquiry on the interplay between inner and outer change and how this interplay is practiced toward individual and organizational wellbeing.
Presently, Ken is Faculty in the M.A. in Leadership Programs, coordinator of the Coaching for Organizational Learning and Change, and Co-director of The Leadership Center at Saint Mary's College. Areas of scholarship include: global leadership development, leadership coaching education, multi-stakeholder collaboration, collective creativity, and the application of lifespan and wisdom development in organizational life.
In addition to both a M.A. and Ph.D. degree, he has been earned certificates in The Art and Practice of Leadership Development from Harvard's Kennedy School of Government, and in Executive and Organizational Coaching from Teacher's College at Columbia University.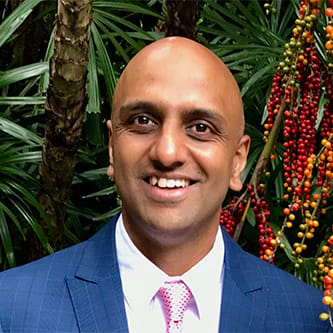 Srikanth Seshadri,
MBA, MS, BE, PCC
"Supporting and Challenging Leaders to Act with Insight" captures the essence of Sri's work with leaders. Sri is a facilitator, trainer and coach who is focused on helping leaders and teams improve their effectiveness and achieve transformational growth. Sri has delivered Leadership Development, Organization Development and Change Management services in North America, Asia, Australia and Africa for clients in government, not-for-profits, founder-led companies and multi-national corporations.
His experience in leadership roles at top companies enables him to serve senior executives as they work towards becoming more effective. A top graduate of General Electric's premiere global leadership program, Sri worked in GE's multiple businesses in roles involving sales, research and finance. Sri led the Finance & Strategy Practice in India for CEB and was a Finance Director for Capital One. He has managed teams of up to 50 staff, budgets over 600 Million USD and has advised CxO's on a range of management issues.
Sri holds a Bachelor and Master's degree in Engineering, and an MBA from the Smith School of Business at The University of Maryland. Sri is a graduate of the Leadership Coaching Program from Georgetown University in Washington, DC and has completed the 'Art and Practice of Leadership Development' from Harvard Kennedy School. Sri is also certified in a range of assessments and psychometrics tools such as The Leadership Circle, The Leadership System, Hogan, Workplace Big-5, EQi, EQ360, LEA 360, FIRO-B and MBTI.
Sri has a strong track record of success in building and leading teams, and is valued for his ability to support people in achieving their highest potential. Srikanth works with executives to visualize their best self, increase self-awareness, while also appreciating their stakeholders' perceptions. As a result, his clients are able to align their thoughts, actions and words with their values and purpose to achieve their goals.
When Sri isn't spending time with his wife and 3 kids, he finds himself on the road and in the skies. In 2016, Sri was on 5 continents in a period of 2 months.